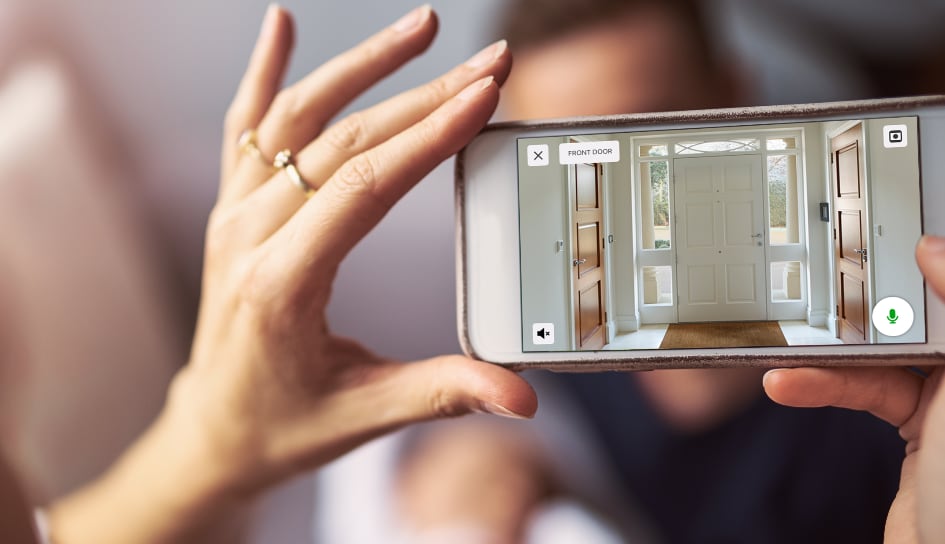 Are Smart Locks Worth It In Portland
Are you thinking of upgrading the locks at your home? You can install the usual deadbolts and secure your doorways like normal. However, if you want the most high-tech, you should consider installing a smart device that can connect with your home security system.
But are smart locks worth it in Portland? Or will you be squandering your cash on unnecessarily complex devices?
Ordinary Locks Vs. Smart Locks in Portland
When evaluating entryway locks, there are plenty of possibilities. With that in mind, you will discover nearly all doors are made secure by either a keyed deadbolt or a locking handle, a deadbolt with keypad, or a smart solution integrated into your home security. Turn the key on an ordinary deadbolt, and the cylinder slides through a strike plate on the wooden frame. The bolts are sometimes a door handle lock that's spring-loaded, which means the door is more difficult to pry open with a a tool like a crowbar. If you don't want to fiddle around with a key, you can install a push-button lock that engages the bolt through a 3-4 button pin code.
Smart locks are interlinked systems that replace your traditional deadbolt and door handle. Similar to push-button deadbolt, you use a PIN code to gain access. But with a smart lock, you will be able to link up to your property's wireless network or your overall security package to bring even more functionality. With the help of a simple mobile app, you are given the chance to:
● Lock and unlock doors remotely
● Program in unique keycodes for family members and friends
● Receive text alerts if someone unlocks the door
● Create short-term key codes for visitors
When Are Smart Locks Worth It In Portland?
If you just want to use a couple smart locks as substitutes for standard keyed entries, you might be undecided on whether they are worth the upgrade. It would be convenient to unlock your doors remotely, but the make and model play a big role in how well they work. When installing a single solution not integrated to your security, be certain that your smart lock utilizes the latest encryption standards and is operated with a smartphone app that is updated often.
However, the greatest benefit of a smart lock is found if you connect it to your property's complete security package. This creates the ability of having your locks interact with your other security components to enhance your protection while adding convenience to your daily routine. To illustrate, if your doorbell camera senses a person approaching your main entrance, your smart locks can automatically lock. You can also initiate geotracking on your phone's security app and automatically unlock your doors when you turn onto your driveway. You may even want to set off an alarm if a visitor tries to punch in an invalid code repeatedly.
When you weigh the benefits, a smart lock is worth it in Portland when you link it to your comprehensive security system!
Contact Us To Get Smart Locks With Your ADT Security System
If you're in the market for the top smart locks in Portland -- along with a highly advanced residential security package -- turn to the professionals at Secure24 Alarm Systems. Our team is ready to craft the right configuration with the alarms, sensors, cameras, and locks for your needs. Call (503) 300-4377 or send in the form on this page to start your project.
Cities Served Around Portland By Secure24 Your Local ADT Authorized Dealer