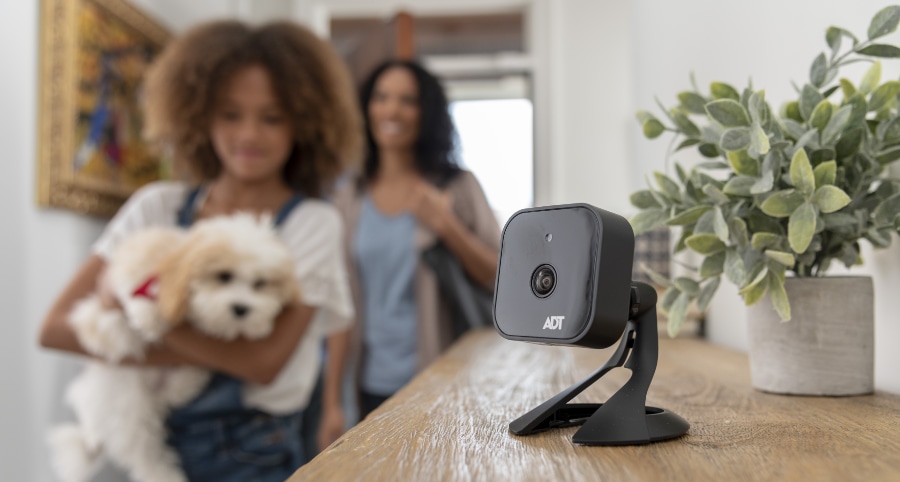 Where To Place Home Security Cameras In Portland?
Where are the best spots to place your home security cameras in Portland? Normally, there are three primary areas of the home for camera installations: your front door, your home's exterior, and key interior rooms. While your security installer will be able to advise where you should install, consider the following best practices on where to place your home security cameras around your residence.
Always Defend Your Front Entryway
While it might seem absurd that a criminal would try to just walk in primary entrance, 34% of break-ins take place near the front door. There are also porch pirates among other dangers to think about. A video doorbell is ideal to handle these concerns with high-definition, wide-angle viewing.
Doorbell cameras are even more beneficial as you are able to converse with any visitors who approach and ring the bell. By using your mobile application, like ADT Control, you may answer every ring with two-direction audio and real-time footage and give the impression you're on site. Then if a visitor begins doing something nefarious, you are able to have your camera instantly record a clip and send it to your mobile phone through a text.
Cover The Most Area With Your Outdoor Cameras
Where to place home security cameras around your property is a more challenging undertaking. Fortunately, there are some useful tips to greatly increase the likelihood that you're defended properly.
Corners of your Portland residence allow for a large sightline, letting you see two segments of your yard.
Position underneath an eave or directly into a bit of trim or siding are perfect spots for surveillance devices as they will be partly obscured by blending into your gutterline.
On top of your garage, since the garage door is an easier access point for burglars than you'd think!
Above a back porch or back door -- or any entrance not in clear view from the road.
In each of these spots, make sure you trim away any overgrown plants or trees that may block your view.
Suggestions To Get The Highest Level of Performance From Your Interior Surveillance
You have quite a bit more flexibility on where to place home security cameras within your property in Portland. But the additional versatility results in there being other installation variables to consider:
Sunshine through Your Windows: Even though you should ensure your windows are closed and locked, the sunlight from a window may cast a glare on your video recording. Aim the front of your camera away from direct sunlight to circumvent this issue.
Use Your Height Advantage: In the same fashion as a guard tower, a video camera installed in a higher spot will have a broader view. Try placing your cameras at the top of bookshelves or affixed to the ceiling.
Keep Out of Reach: Your video equipment won't have the chance to safeguard your home if it's broken. Place your devices where little ones and house pets aren't able to tamper with them. Consider mounting or another means of securing them to make sure they don't crash to the ground if accidentally bumped.
Houseplants and Decor: The best security camera won't help you much if you've got a decorative item or plant in the way. But it's important to note, potted plants and other decor items may be a perfect way to cloak your surveillance installation. Just make sure they don't obscure the lens!
Secure24 Alarm Systems Knows Where To Place Your Home Security Cameras
To ensure the proper installation of your home security cameras and security devices, turn to the professionals at Secure24 Alarm Systems. Let us customize the ideal plan for your entire property -- protecting every inch. Simply contact (503) 300-4377 or fill out the form on this page to start your project.
Cities Served Around Portland By Secure24 Your Local ADT Authorized Dealer